Google's long awaited seventeenth Google Cloud Platform region located in Los Angeles, is now open and thus also available in the Templ.io Control Panel.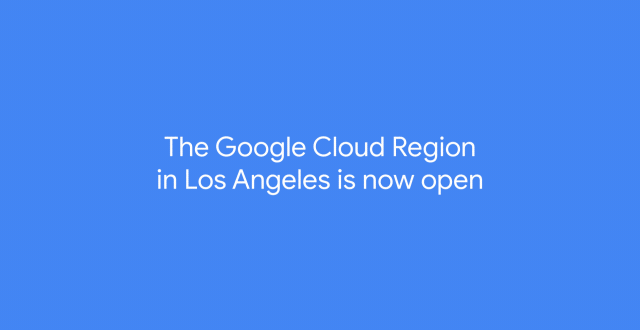 Hosting WordPress websites in the new region can significantly improve latency for end users in Southern California, and by up to 80% across Northern California and the Southwest, compared to hosting them in the previously closest region, Oregon. You can visit www.gcping.com to see how fast the LA region is for you.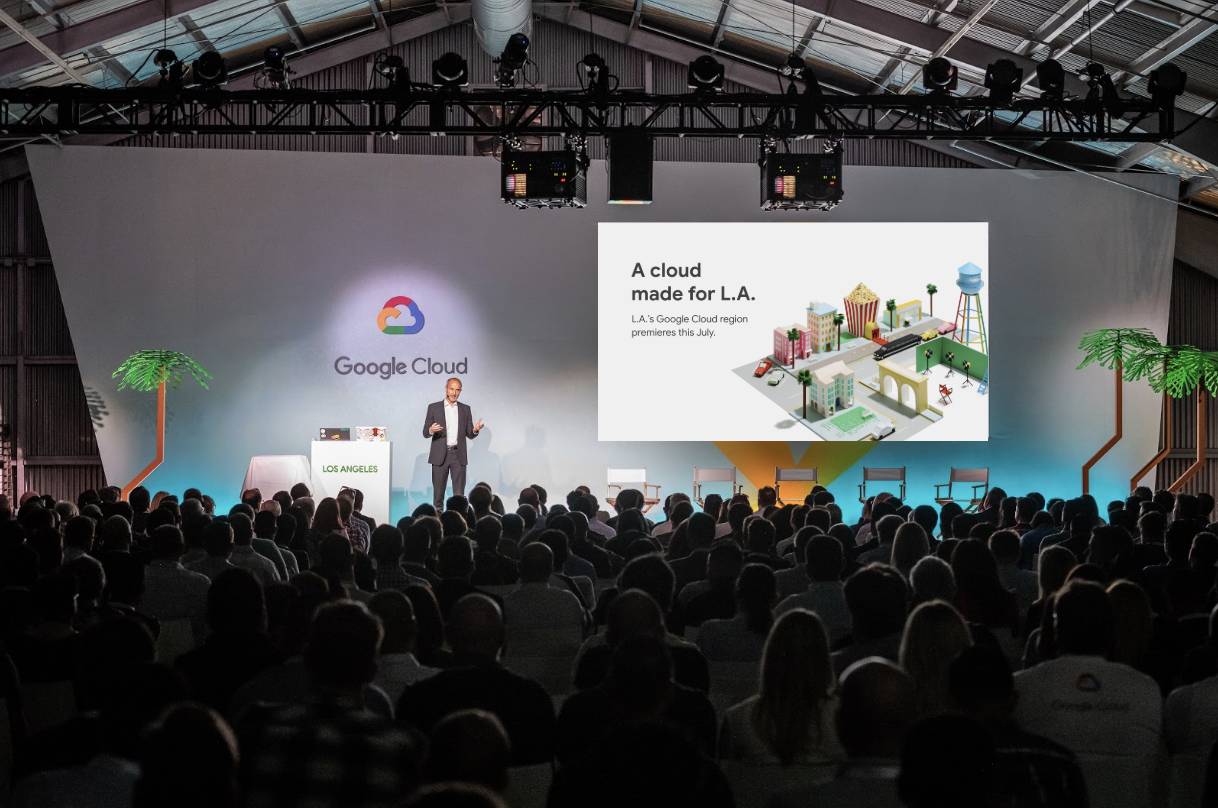 Paul-Henri Ferrand, President of Global Customer Operations, officially announces the opening of Google's Los Angeles cloud region.
Except for the new Los Angeles region, we also have these locations to choose from right now:
Oregon, USA
South Carolina, USA
North Virginia, USA
Iowa, USA
London, UK
Frankfurt, Germany
St. Ghislain, Belgium
São Paulo, Brazil
Tokyo, Japan
Mumbai, India
Changhua County, Taiwan
Singapore
Sydney, Australia
Montréal, Canada
Eemshaven, Netherlands
Hamina, Finland
How to set up a WordPress site or WooCommerce store in Los Angeles
Here are the simple steps to get started and set up a website in Los Angeles, USA:
Sign up for a free 10-day 

templ.io trial account

Activate your account with the verification link that was sent to your email inbox and log in to the Templ.io Panel
Click Create Website
Name your website and select Los Angeles in the location list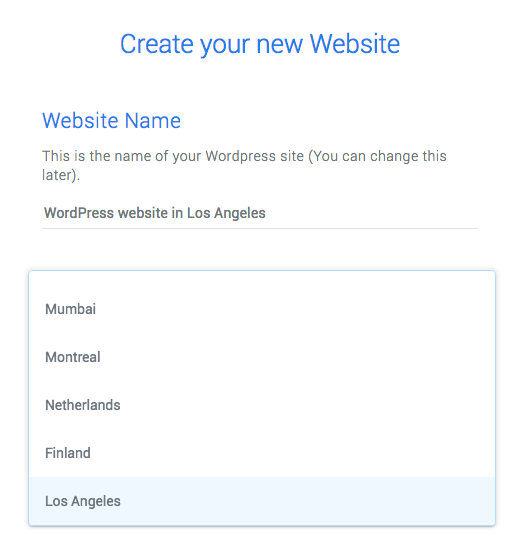 Click Continue and wait for the setup to finish. Once the process is done, you will be able to access your new WordPress site right away with an URL provided by us. You can also copy an existing WordPress site and migrate it to templ.io to compare the speed of your old host, to do that, please check our migration guide or contact us if you want us to do for you (for free).
Future Google Cloud Platform regions to be launched: Hong Kong.