The establishing of a Google Cloud Data center in Poland is lead by a local company called DCP, they also partner with a polish bank. Together with Google they will work towards making the Google Cloud Platform a success in Poland. The data center being put to use now is located in Warsaw.
For the huge amount of people relying on having a fast WordPress website to serve people located in Poland, this is amazing news indeed. If you want your website to be amazing and always have a helping hand at your side, Templ is a perfect choice for you.
If you are planning on launching an e-commerce website targeting polish customers, for example, imagine having the fastest website available among your competitors, wouldn't that be great? That is very much possible using the Google Cloud Platform when hosting your website.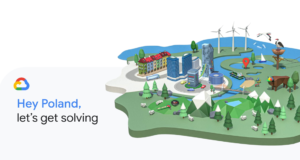 If you would like to try our service for yourself, you can register for a trial account right now and get our help in migrating your site, if you already have one, or do it yourself if you prefer. After that you will be ready to go, and for 10 days you can experience all of what Templ has to offer you and your objectives.
The value of your website being fast when it comes to a pleasant experience for your visitors is apparent, but it has also become even more important than before, how you may ask? Recently Google officially made page speeds an important factor in how they rank websites. Since having a high ranking on Google can make such a huge difference for businesses, loading speeds has increased in importance. Therefore we recommend choosing your hosting wisely and only settle for a premium solution like Templ.
In summary, a Google Cloud data center has opened in Warsaw and you can now choose the region of Poland when using Google Cloud products. Since we here at Templ are providers of managed WordPress hosting powered by Google Cloud, we are happy to now be able to let our customers host their website in Poland.